Presented by the Italian Workmen's Club
We'll be presenting Festa Italia in Fitchburg once again for 2015! Look for future updates.
McKee Farms Park, Fitchburg
Friday-Sunday May 29-31, 2015
Schedule of Events | Press Releases | Sponsors | 2014 Festa Queen History | Admission | Location
Admission
We are charging $2 per day for admission to Festa Italia!
(pets are not allowed).
We also encourage everyone to purchase a $10 (3 for $25) raffle ticket for our annual fundraising raffle where we are awarding the following prizes:
1st Prize: $1,500CASH
2n Prize: $1,000 CASH
3rd Prizes: 10 – $100 Cash prizes
You are not required to be present to win!
Location
McKee Farms Park, Fitchburg
Friday-Sunday May 29-31
The Story and History
One of many legacies in the annals of the Italian Workmen's Club will forever be the unforgettable Festa Italia. Grown and nourished from a healthy past of innocently planned picnics held at a variety of Madison locations, the celebration of our ethnicity grew into an undeniable weekend of pride today known as Madison 's Premier Ethnic Festival.
The memories of longtime members and residents will quickly carry them back to Olin and Hoyt parks, to name just a few, but for me growing up in the 1940s, the place to be was at Brittingham Park in a blaze of verde, bianca, and russo, the green, white, and red of Italian flags furling where a park was accented with colored Indian blankets spread over the grass, and chairs were set up under the trees to encourage family and friends to gather throughout the day and into evening hours with picnic baskets packed with homemade food.
The Italian Workmen's Club and Festa Italia welcome the support of businesses sponsoring this event!
Major Sponsors (from 2014)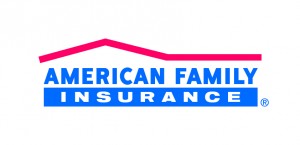 American Family Insurance
  Fiat of Madison
  Ho-Chunk Gaming of Madison
  Southern Italy Imports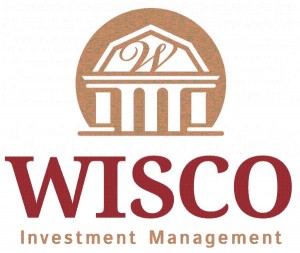 WISCO Investment Management
Contributing Sponsors
Pellitteri Waste Systems
Woodman's Food Markets
WISCO Investment Mgt.
Sub-Zero/Wolf Foundation
Participating Sponsors
PDQ
Friends of Festa
Oak Bank
Culvers Foundation
Sergenian's Floor Coverings
Meicher's CPAs
Clear Channel Radio
Pepsi
Gray's Tied House
Cerniglia Products
Isthmus Publishing
Glass Nickel Pizza
Midwest Family Radio
JBM Patrol
Frank Liquor
If you are interested in becoming a sponsor, please fill out the form under "Contact Us" and note that you are interested in becoming a Festa Italia Sponsor and we'll send you a list of the sponsor categories and benefits.
2015 Schedule of Events:

(All times & Events Subject to Change – check back!)
Friday
4:30
FESTA OPENS
May 29
5:00-8:00
Pasta Dinner (Available all weekend)
5:30-7:00
UNIVERSAL SOUND
7:30-10:30
HOMETOWN SWEETHEARTS
11:00
FESTA CLOSES
Saturday
11:00 AM
FESTA OPENS
May 30
11:00
Bocce Tournament – Singles
11:30-12:15
Demonstrations in Culture Tent
11:30-12:00
IWC & IAWC Member Recognition
12:00-3:30
Vintage Baseball Tournament
12:00-12:15
Miss Festa & Introductions
12:15-1:00
Neopolitan Knights-Mandolin Duo (Culture Tent)
1:00-1:45
PASTA EATING CONTEST
1:00-3:00
Demonstrations in Culture Tent
1:45-2:15
Scholarship Presentations
2:15-3:00
Italian Folk Dancers of Madison
3:00-4:00
Jim Giacalone-Accordion (Culture Tent)
4:00-5:30
GERRI DIMAGGIO
6:00-8:00
WIFEE AND THE HUZZBAND
8:30-11:00
THE JIMMY'S
11:00
FESTA CLOSES
Sunday
10:00
Sunday Mass (Culture Tent)
May 31
11:00
FESTA OPENS
11:00
Bocce Tournament – Doubles
11:30-1:30
Demonstrations in Culture Tent
11:30-12:30
Flags of Italy Celebration
12:30-1:15
Italian Folk Dancers of Madison
1:30-3:00
ALFONSO PONTICELLI Featuring Italian Songs
3:30-5:30
JOE SCALISSI
6:00
Raffle Drawing
7:00
FESTA CLOSES
CHILDREN'S ENTERTAINMENT!
Saturday
TBA
Jean and Lionel – Puppet Show
Sunday
TBA
TRULY REMARKABLE LOON!
Sunday
TBA
TRULY REMARKABLE LOON!