Presented by the Italian Workmen's Club
We'll be hosting Festa Italia in Fitchburg once again for 2016!
McKee Farms Park, Fitchburg
Friday-Sunday June 3, 4 & 5, 2016!
Schedule of Events | Press Releases | Sponsors | 2016 Festa Queen | History | Admission & Raffle/Location
Admission & Raffle
We are charging $2 per day for admission to Festa Italia!
(pets are not allowed).
We also encourage everyone to purchase a $10 (3 for $25) raffle ticket for our annual fundraising raffle where we are awarding the following prizes:
1st Prize: $1,500CASH
2n Prize: $1,000 CASH
3rd Prizes: 10 – $100 Cash prizes
You are not required to be present to win!
Location
McKee Farms Park, Fitchburg
Friday-Sunday June 3, 4 & 5
The Story and History
One of many legacies in the annals of the Italian Workmen's Club will forever be the unforgettable Festa Italia. Grown and nourished from a healthy past of innocently planned picnics held at a variety of Madison locations, the celebration of our ethnicity grew into an undeniable weekend of pride today known as Madison 's Premier Ethnic Festival.
The memories of longtime members and residents will quickly carry them back to Olin and Hoyt parks, to name just a few, but for me growing up in the 1940s, the place to be was at Brittingham Park in a blaze of verde, bianca, and russo, the green, white, and red of Italian flags furling where a park was accented with colored Indian blankets spread over the grass, and chairs were set up under the trees to encourage family and friends to gather throughout the day and into evening hours with picnic baskets packed with homemade food.
The Italian Workmen's Club and Festa Italia welcome the support of businesses sponsoring this event!
Please Support our Event Sponsors!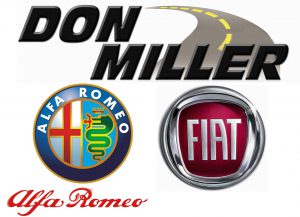 111111111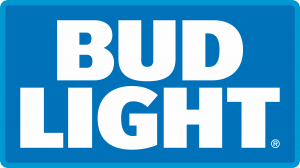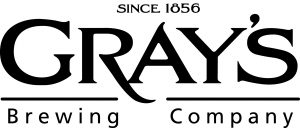 Friends of Festa
Hausman-Johnson Insurance
JBM Security
Pepsi
Oak Bank
Sergenians
I Heart Radio
Glass Nickel Pizza
Dok's Klassik Tavern
If you are interested in becoming a sponsor, please fill out the form under "Contact Us" and note that you are interested in becoming a Festa Italia Sponsor and we'll send you a list of the sponsor categories and benefits.
Meet Jen Nichols!
Miss Festa Jen Nichols is a first cousin of IWC member Joe Scalissi. Jen works for Madison Teachers Inc. and is active with the Oregon Straw Hat Players. Her hobbies include cooking, singing, dancing, theater, and crocheting.
Her great-great-grandfather Antonino Di Gregorio was born in 1862 in Piana dei Greci, Palermo, Sicily. Antonino was married to Jen's great-great-grandmother Giuseppa (Di Carlo) Di Gregorio, born in 1869 in Altofonte, Palermo. Antonio traveled to America, and his wife joined him later, with her mother and siblings, coming through Ellis Island in 1913.
In 1888, her great-grandfather, Giuseppe Scalisi, was born in Piana dei Greci, the son of Jen's great-great-grandparents Giovanni Scalisi and Maria (Camalo) Scalisi, also of Piana dei Greci. Giuseppe came through New Orleans in 1904. At that time, Giuseppe's name was changed to Joseph, and an additional "s" was added to spell Scalissi the way it is spelled today. Around 1915, Joseph moved to Madison to marry Anna Di Gregorio. Her maternal Grandfather, John Scalissi, was their first child.
In 1937, her grandfather John married Virginia Clara Tortorice, whose parents had also immigrated from Sicily; Jen's mother Annette Marie Scalissi was born in 1938. She married Peter Nichols in 1866 after a three-month romance. Jen was born in 1970.
Thanks to her natural singing and theatrical talents, Jen is certain to be a fantastic ambassador for the Italian community during Festa Italia.
2016 Video Release
2016 Schedule of Events:

(All times & Events Subject to Change – check back!)
Friday
4:30
FESTA OPENS
June 3
5:00-8:00
Pasta Dinner (Available all weekend)
5:30-7:00
JOHNNY CHIMES AND THE NAT'L BLUES BAND
7:30-10:30
VO5
11:00
FESTA CLOSES
Saturday
11:00 AM
FESTA OPENS
June 4
11:00
Bocce Tournament – Singles
11:30-12:15
Cooking Demonstration – (Culture Tent)
11:30-11:45
Welcome & Miss Festa Introduction
11:45-12:15
Scholarship Presentations
12:15-1:00
IWC & IAWC Member Recognition
1:00-1:45
PASTA EATING CONTEST
1:45-2:30
Italian Folk Dancers of Madison
2:00-2:45
Cooking Demonstration (Culture Tent)
2:30-3:30
Flags of Italy Parade & Presentation
3:00-3:45
Jim Giacalone-Accordion (Culture Tent)
4:00-5:30
GERRI DIMAGGIO
6:00-7:30
UNIVERSAL SOUND
8:30-11:00
WIFEE AND THE HUZZBAND
11:00
Festa Closes
Sunday
10:00
Sunday Mass (Culture Tent)
June 5
11:00
FESTA OPENS
11:00
Bocce Tournament – Doubles
11:30-12:15
Demonstrations in Culture Tent
11:45-12:30
Italian Folk Dancers of Madison
12:00-1:30
Madison 56ers Soccer Exhibition
1:00-3:00
JOE SCALISSI
3:30-5:30
THE JIMMYS
6:00
Raffle Drawing
7:00
FESTA CLOSES
CHILDREN'S ENTERTAINMENT!
Saturday
TBA
Wayne the Wizard!
Sunday
TBA
TRULY REMARKABLE LOON!
Sunday
TBA
TRULY REMARKABLE LOON!